Brief:
– Means of transportation: By boat and by car
– Duration: 10 hours (6:00 am –16:00 pm)
– Its cost: 60 usd / per person
Including English speaking tour guide, boat trip, Con Son Island, local fruit, fish farm, lunch, stork garden, ticket fees.
Information about the trip

Just 8km from Can Tho in the direction of Soc Trang is Cai Rang, the biggest floating market in the Mekong Delta. There is a bridge here that serves as a great vantage point for photography. The market is best before 9am, although some vendors hang out until noon. Cai Rang can be seen from the road, but getting here is far more interesting by boat. From the market area in Can Tho it takes about an hour by river.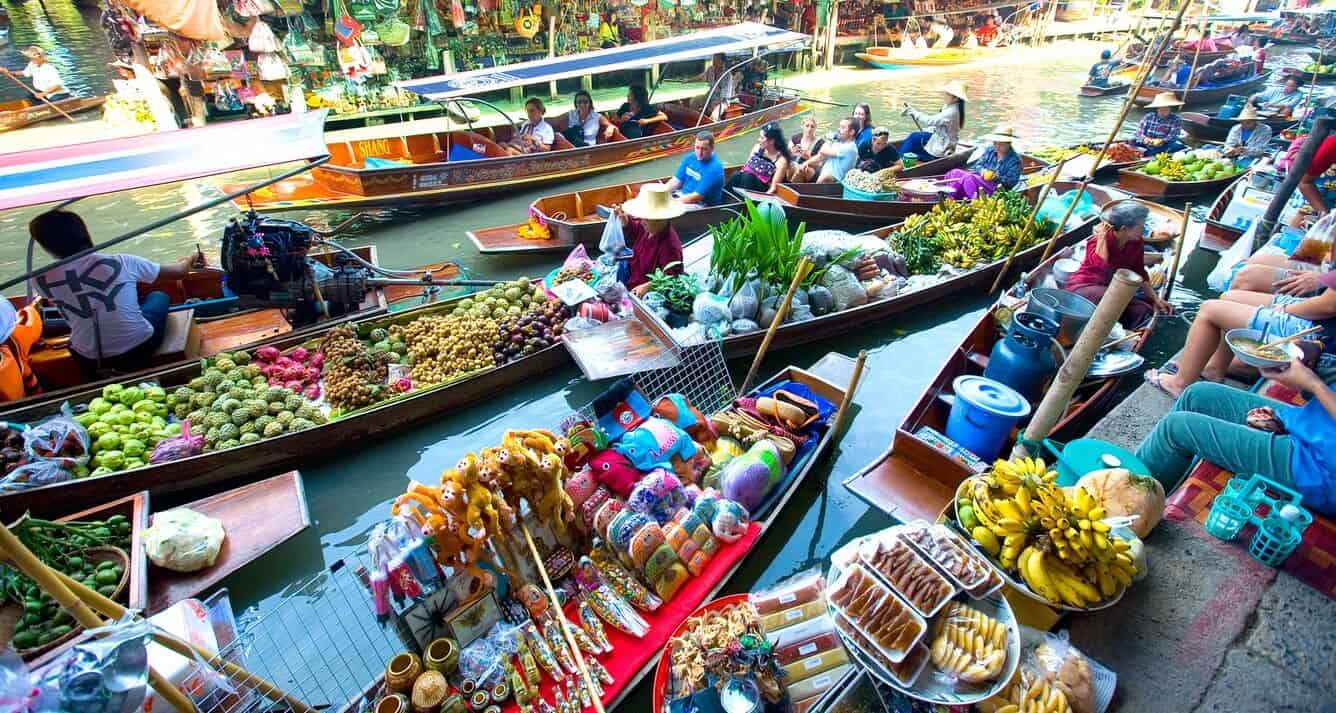 After that, you will be taken to see a traditional noodle factory. At there, you can explore how people make noodle in person with simple machines.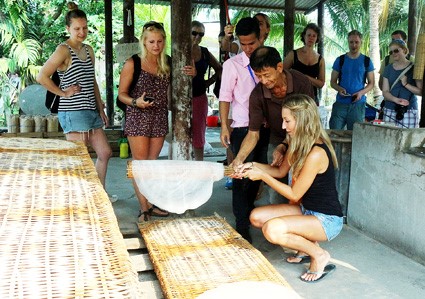 Next, your boat will ahead to a local land market to see how people buy and sell products in a local market.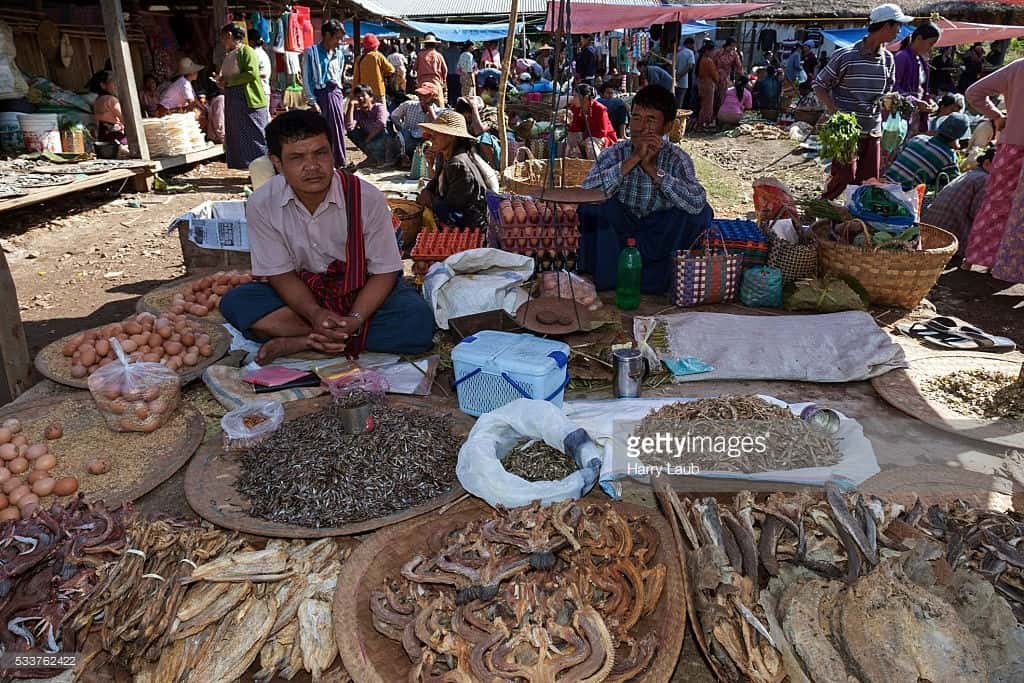 Then, your trip will stop at a fruit garden where you can enjoy Vietnamese dishes and try monkey bridge.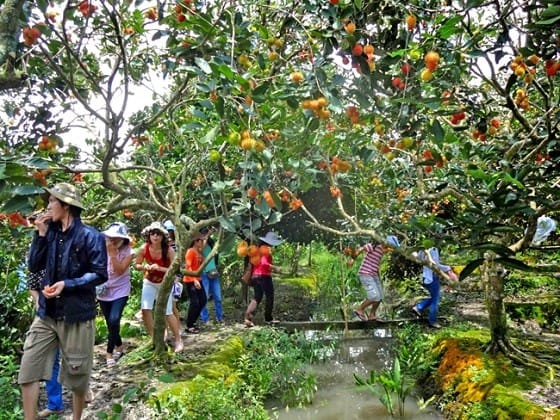 After fruit farm, you will return the Ninh Kieu quay and take the taxi to the ferry terminal and take the local boat to go to come to Bay Bon fish farm. When you come here, you can see many kinds of fish, especially, you will be fascinated with jumping fish.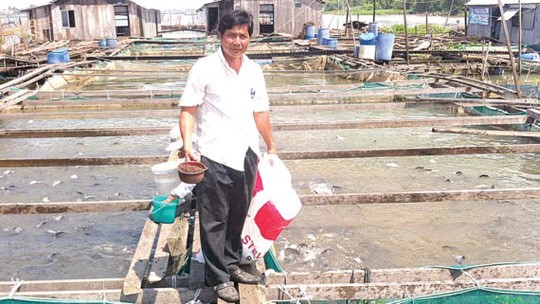 Then you will continue your tour to Con Son island. You will take new experience with catching fish by using fishing rod and fishing net or using simple tools to bail water and then catch the fish, we are sure that you will be very interested in these activities. Especially, after you catch the fish, you will have lunch with the dishes made from the fresh fish you catch, which are very delicious.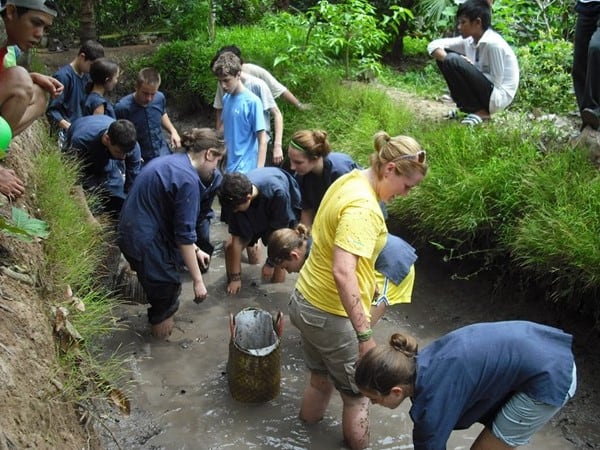 After lunch time, you will walk around the fruit garden, stork garden before backing to the hotel. Your tour will finish at around 15:30 pm.