Brief:
– Means of transport: Boat and Bicycle.
– Duration: 5 hours and a half (5:30 AM to 11 AM)
– Price: 45 USD per person (Minimum 2 passenger)
Including taking away breakfast and tour guide.
Information about the trip
Cái Răng Floating Market.
During the boat trip, you will have a chance to see how the local people use various fishing traps to catch fish from the river only on a tiny simple boat. Also, there are some wood factories on the riverbank which are the main supporters for furniture & house construction in Can Tho city. As approaching Cai Rang Floating Market, just 8 kilometers from Can Tho in the direction of Soc Trang, there is a bridge that serves a great vantage point for photography.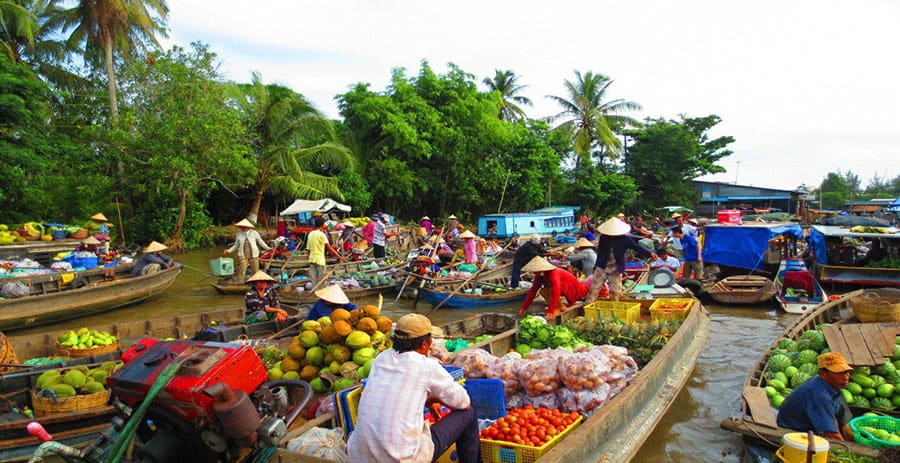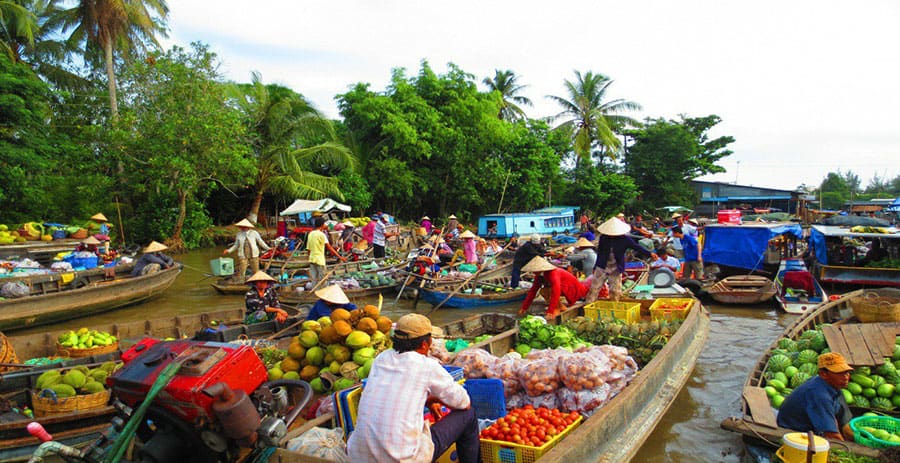 After about 1 hour on the boat, the Floating Market comes much closer and it's also the best time to enjoy as the numerous of vendors start running their business from the early morning and beat the tourist tide. Through many decades, Cái Răng Floating Market still remains for its rustic & poetic of a typical market in Mekong River, against of the changing tendency around. Cái Răng can be seen from the road, but it seems far more interesting and lively on the tiny boats where you can get the feeling of travelling back to the past by buying and selling activities like it was in many years before.
Rạch Nhỏ combines with Noodle Factory.
To know more about the real Vietnamese countryside, the boat will turn into a tiny wild canal named Rach Nho. You will be stunned by the natural beauty and peaceful flow of this canal as well. Located along Rach Nho, Noodle Factory is a fascinating stop for all the passengers where you can witness for the whole process of noolde making with just some simple machines and possibly that you can make for your own product.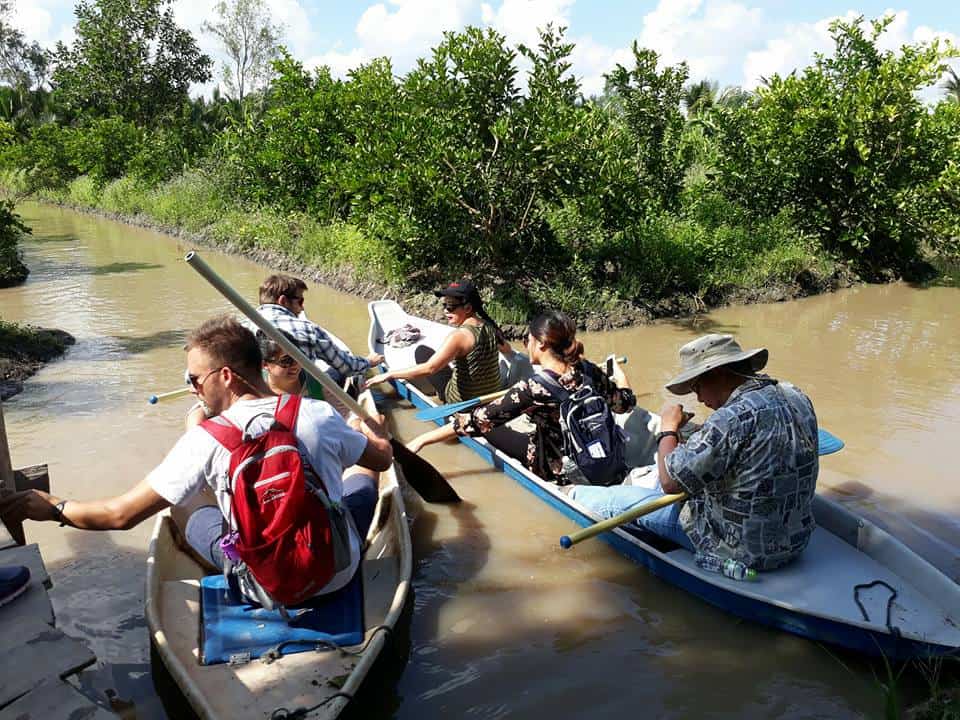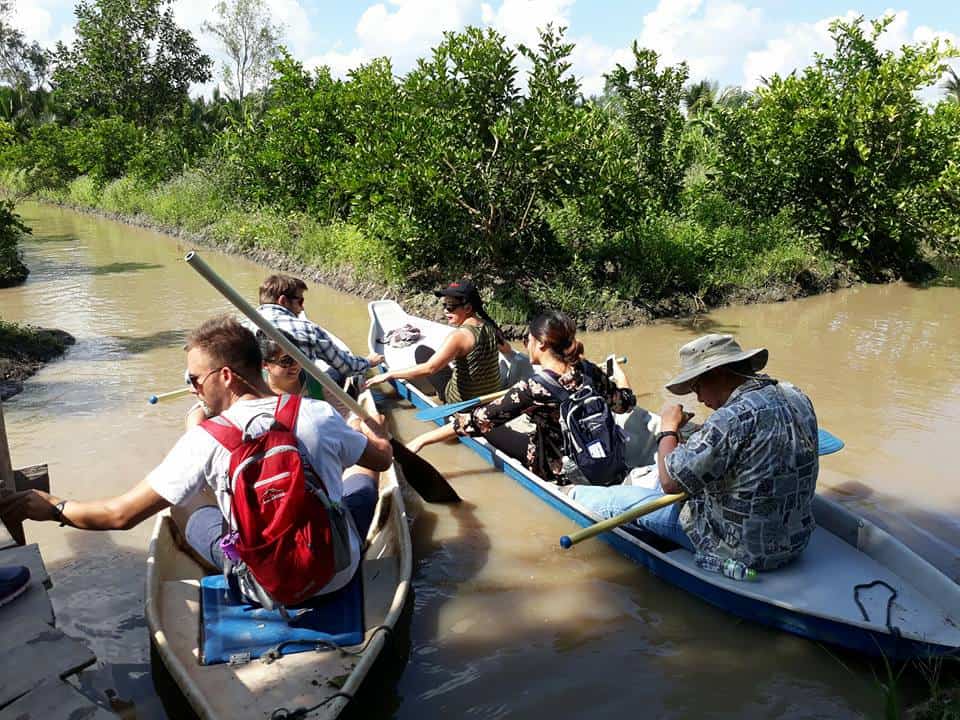 Cycling to Gàn Dừa.
Finally, the boat will head to a bicycle parking lot and you will participate on a new trip by cycling to Gan Giua Remain Zone, which is famous for a large-scale of Gua trees. The trees' roots and their branches knit together so well that no one can identify which ones are roots and which are branches. The site is also a sacred place for all the locals nearby who built the Ba Temple in 1966 to worship a lady Goddess. Every year, on 28th of Second Lunar Month, they hold worshipping rituals accompanied with many traditional programs to pray for good health, luckiness and good business.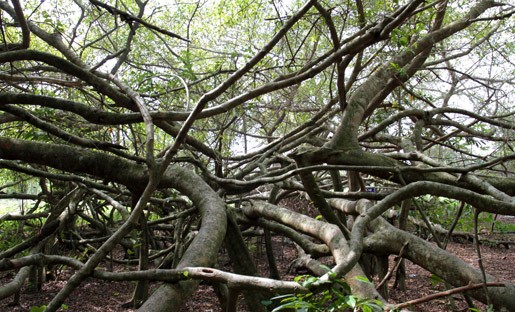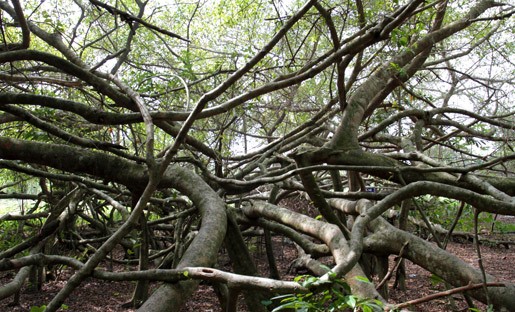 The journey spends you around 6 hours to return from the center of Can Tho. We make sure that after the trip, you will have an unforgetable memory about the wild beauty of Can Tho's rural area.
Please fill the form below to start booking this tour