Vietnam is divided into three main regions, which each region having its own specific diet. Through various influences throughout the centuries, including neighboring regions such as Combodia, Laos, China and Thailand has formed to what is known today as one of the premiere cuisines in the world.
Food is the larges part of Vietnamese culture and learning how to prepare different dishes and to understand the preparation is a new found interest some may have for the Vietnamese cuisines. So, let's learn how to cook authentic Vietnamese food and learn how to enjoy them properly as Vietnamese does in our home kitchen.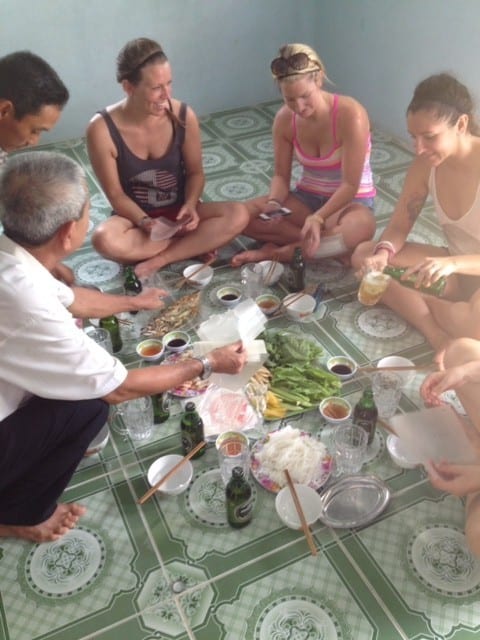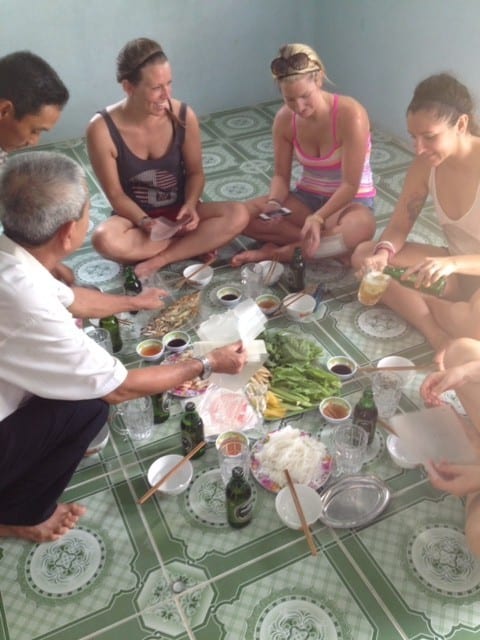 Unlike many classes, you can chose day, time and the classes you want to cook. We are very attentive to your needs and patient no rushing at all. The class will be held in the Vietnames house. From which, I plan to take you to a real Vietnamese open market as a market trip nearby the cooking class house where you can experience how to do bargain , how to choose the best veggie and other stuffs for cooking. You will then be guied by a charming.
Professional "chef" on how to make a preparation from the ingredients you make at the market, followed by making delicious healthy food using these ingredients. Each lesson cover three dishes. One starter and two main courses. The dessert is of course included. After cooking, it is time for enjoying and having fun. You will seat and enjoy the food you made together. We are sure that the food does not get any delicious than this. The price is from 15 USD to 20 USD per person, depending on your set menu(minimum: 2 persons).
Please fill the form below to start booking this tour